Armchair FABRIC, Kravet. REUPHOLSTERY, Ameublements Renaissance. Drapery FABRIC, Les Papiers Peints et Tissus Crescendo. Drapery SEWING, André Dumont Inc. Ralph Lauren crystal CHANDELIER, Chapman & Myers FLOOR LAMP Visual Comfort.
This chandelier exudes glamour. "I have wanted to use it for over 25 years!" says Alyson. "I first saw it in a Ralph Lauren showroom and knew I would own it one day. I'm so happy it's now in my daughter's room." The floor lamp's golden finish continues the glam. "Brass is popular these days, and while I always like to keep my decor classical, I do add in trendy items in small touches to get the feel of the era."
VANITY, Element Bois. TILES, Ramacieri Soligo. FAUCETS, Brizo Canada. TOILET, TUB, Neptune Canada. Glass shower WALL, Vitrerie Miroplex. ROMAN BLIND André Dumont Inc.
All of the cottage bedrooms have an ensuite bathroom, and this one, designed for Alyson's son John, boasts an ingenious design. "There wasn't enough space for both an enclosed shower and a tub, so I came up with this idea of a combined open plan," says Alyson. The shower wall is covered in tiles that look like wood. A pine trim and vanity are incorporated into his bedroom.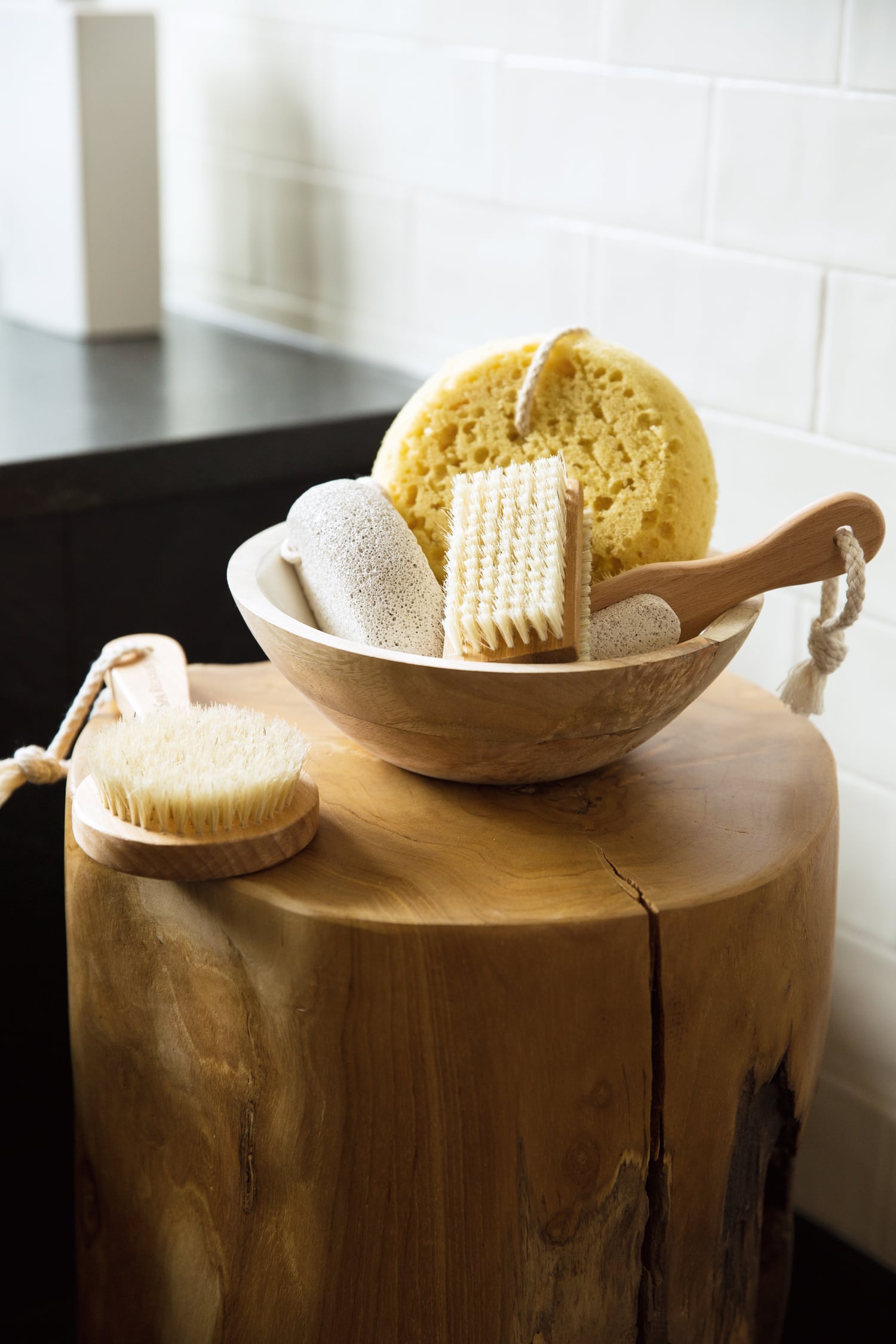 Photography, Monic Richard
"The bedrooms needed to be inviting. I didn't want them to be an afterthought."
BED, NIGHTSTAND, Camlen Furniture. LAMP, West Elm. RUG, The Red Carpet & Rug Company. BEDDING, Toile Showroom. CUSHIONS, Crate and Barrel
The textural pine of the principal rooms extends to John's bedroom, where it acts as a rustic backdrop to new furniture. Even though the darker colors are warm and inviting, they still feel warm. "Even the grey fabrics have a soft, comfortable feel. I want the kids to always remember our mountain home as a safe haven," says Alyson.
https://www.styleathome.com/interiors/house-tours/article/a-secluded-four-season-cottage-in-quebec-s-eastern-townships-casts-a-magical-spell-in-summer