Brabus' most powerful supercar to date is based on the Mercedes-AMG GT 63S E Performance.
That statement should perk the ears of those familiar with the elite German tuner's past AMG builds, including a 900-horsepower version of the Mercedes-AMG E 63.
The base car is already a beast in its own right, as it's powered by a twin-turbo 4.0-liter V8 and an electric motor on the rear axle—together they produce 831 horses and 1082 pound-feet of torque.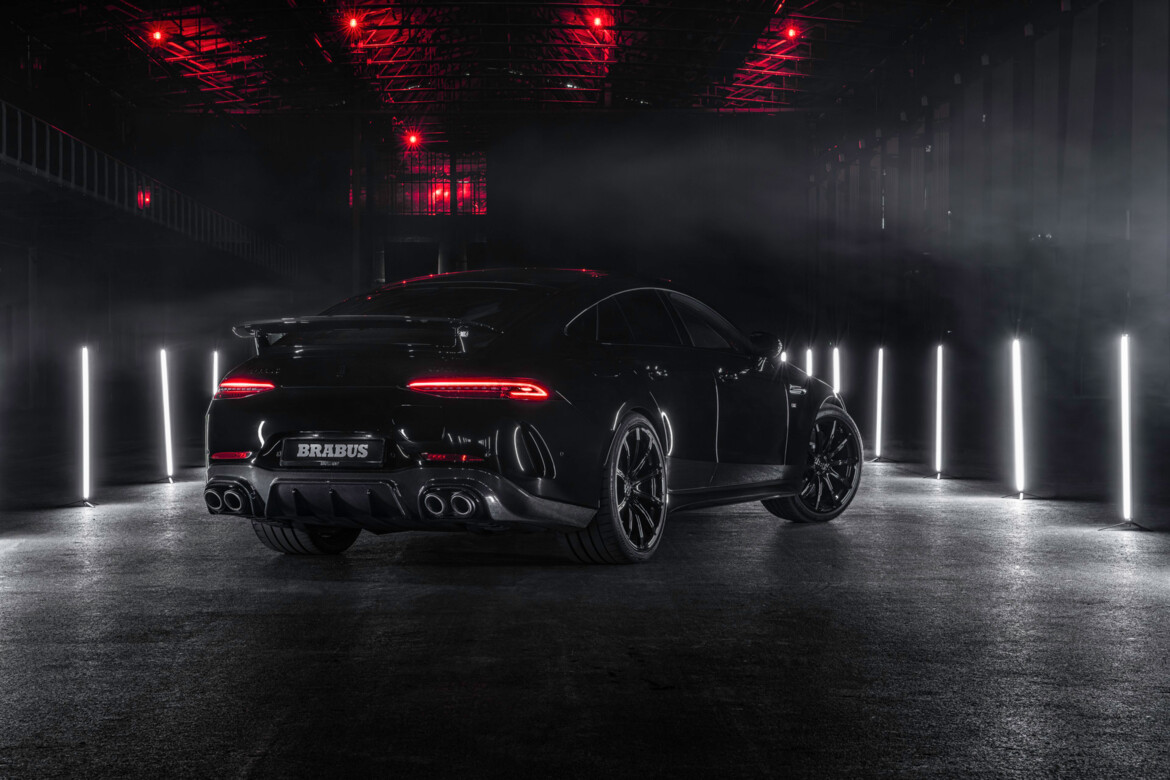 While Brabus hasn't touched the electric motor, the addition of the brand's own twin turbos, a larger compressor unit, and reinforced engine componentry to increase boost pressure takes output up to 930 horsepower and 1,143 pound-feet of torque. Brabus 930 was born.
That extra power shaves a tenth off AMG's billed 2.9-second zero-to-60 mph, while the 196-mph top speed remains the same. Paired with Brabus' custom exhaust system completed by quad 90mm tailpipes, it's safe to say that the powertrain is equal parts bark and bite.
Brabus' performance upgrades are always complemented with a badass look. The Brabus 930 gets a carbon fiber aero kit consisting of enlarged air intakes in the front bumper, new front and rear spoilers, a new splitter, as well as Brabus' Signature Black Monoblock Z Platinum Edition forged rims measuring 21 inches up front and 22 inches at the rear.
In fact, almost every inch of the Brabus 930's exterior is murdered out, save for red accents the brake calipers and two of the eight grille grates.
The same color scheme continues inside, which was designed to Brabus' Masterpiece" specifications. The red stitching contrasts beautifully with the handcrafted leather. Brabus doorpins, matte-anodized aluminum foot pedals, and carbon door sill trimmings are also included.
The most striking interior feature is the triangular stitching pattern, which can be found on the seats, the floor, the trunk, and the upholstered part of the doors.
The Brabus 930 is priced at just under $350,000—head to the brand's website to request one.
Article: www.maxim.com
The Blacked-Out Brabus 930 Is The Customizer's Most Powerful Supercar Yet